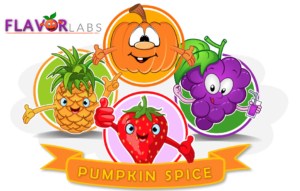 (Video below) Updated 2022 Here we discuss the most popular coffee bean flavors as well as some interesting new coffee bean flavors that are selling great. Since the 2022 holiday coffee  season is upon us – we will first discuss the holiday coffee bean flavors anticipated to sell well this year. If you do not already roast your own coffee at home you may want to consider doing so.  The typical line up is French Vanilla, Hazelnut, Caramel Macchiato,  Highlander Grog, and Amaretto.  Some purveyors add a chocolate selection such as Chocolate Raspberry or Chocolate Mint to their lines.
2022 Top Coffee Bean Flavors for Holiday Season in order of popularity are anticipated to be Pumpkin Spice, Pumpkin Pie (Our Pumpkin Pie does have real cooked flesh notes of pumpkin,) Highlander Grog, Butter Pecan, Egg Nog Latte, Creme Brulee, Sugar Cookie, Gingerbread, Mocha Mint, Toffee Nut, Butter Rum, Bourbon Pecan Pie, White Chocolate.  Pecan is one of our best formulas and can mix with just about anything.  Because our flavors are dependable and on target….most customers buy from us and mix their own private formulas.  How Much Flavor Do I Need?  Customers use anywhere from a teaspoon (5ML per pound) to the high end of 15ML per pound.  Customers servicing grocery stores tend to feel comfortable with just a teaspoon of flavor per pound of coffee beans.  Customers selling at Farmer's Markets tend to flavor at the high end of the spectrum.
Our newest flavor that has done well  in autumn of 2022 is  "Raptured" which is a blend of raisin, nut, and rum folder in milk chocolate.  Our senior flavorist created it and it is her favorite.  It tastes very much like a Cadbury product. Still rather new is our  Banana Caramel Crunch.  This has notes of Banana, Caramel and our Pecan.  Rain Forest Crunch is also another old favorite.  This has notes of Hazelnut, Caramel and Toasted Coconut.
For the blenders out there, here is a palette you can mix and match your own holiday flavors… Butter, Butterscotch, Coconut, Caramel, Cinnamon, Coffee, Egg Nog, Ginger, Graham, Grog, Hazelnut, Latte [Milk], Maple,  Pecan, Peppermint, Pumpkin Spice, Rum, Smores, Spice, Sugar Cookie, Vanilla and White Chocolate. "Cream" of anything usually means 20% vanilla was added to, say "Hazelnut" to make "Hazelnut Cream."
Again, basic coffee flavors popular year round must include Amaretto, French Vanilla, Caramel Macchiato, Hazelnut, and Irish Cream.  Click here to buy our flavors.  Manufacturer is Flavor Laboratories.